Joined

May 3, 2016
Messages

254
Reaction score

91
Location
When my girlfriend and I first got together 12 years ago, about 4 months into our relationship, we decided to adopt a kitten. When at the pet store, this little guy (Trouble) came right up to us, along with his little sister (Charlie). So we adopted both of them.
Fast forward to about 5 or 6 months ago, and Trouble developed a heart issue, and ever since we've been giving him heart meds and a diuretic every morning and evening to help make him pee and drink water. He'd have some good days, he' have some not so good days as it of course effected his lungs with fluid build-up and of course his kidneys.
Though the last two weeks, Trouble really started acting himself again, meowing a lot, purring, regaining his strength and appetite, putting a little weight back on... Just being overall happy and healthy.
We believe Trouble had this huge turnaround and huge improvements due to these little cocoon type kitty beds we bought him, since he never seemed to get comfortable and get any real sleep. He would always sit up or stand up, constantly reposition himself trying to get comfortable, but never could, and as a result, never get any rest or sleep. These beds though, he took to them right away and within the first 30 minutes of having these beds, he climbed in one of them, settled in and went straight to sleep, and a deep sleep at that. He and his sister love these beds and he was in one of them all the time, and getting plenty of quality rest and sleep in comfort finally. Those beds were a blessing... For at least two weeks. Then...
My brothers were over Friday night for dinner and such as they usually are every weekend. Around 11:30pm, we saw Trouble fumbling around and dragging his back legs into the kitchen, and howling and meowing as if he was in pain. Scared, worried, confused, he didn't know what was going on with his body nor did we.
Immediately, we took him to the emergency vet, and by midnight, it was determined by the vet that it was a blood clot that had lodged itself somewhere and shut down the whole lower half of his body. Even his tail was stiff and motionless. This blood clot was all due to the heart issue and the kidneys failing over time, which they say is unfortunately, a sad but common side effect. At that point, there really isn't much else that can be done, other than the obvious. So...
Needless to say, was a very very crappy evening/morning, with little to no sleep for either of us. Not the way we wanted our weekend to start off. All of the other cats know something is different and that Trouble isn't coming back home, especially his little sister who's laying here with me right now.
Shortly after we just brought Trouble and Charlie home...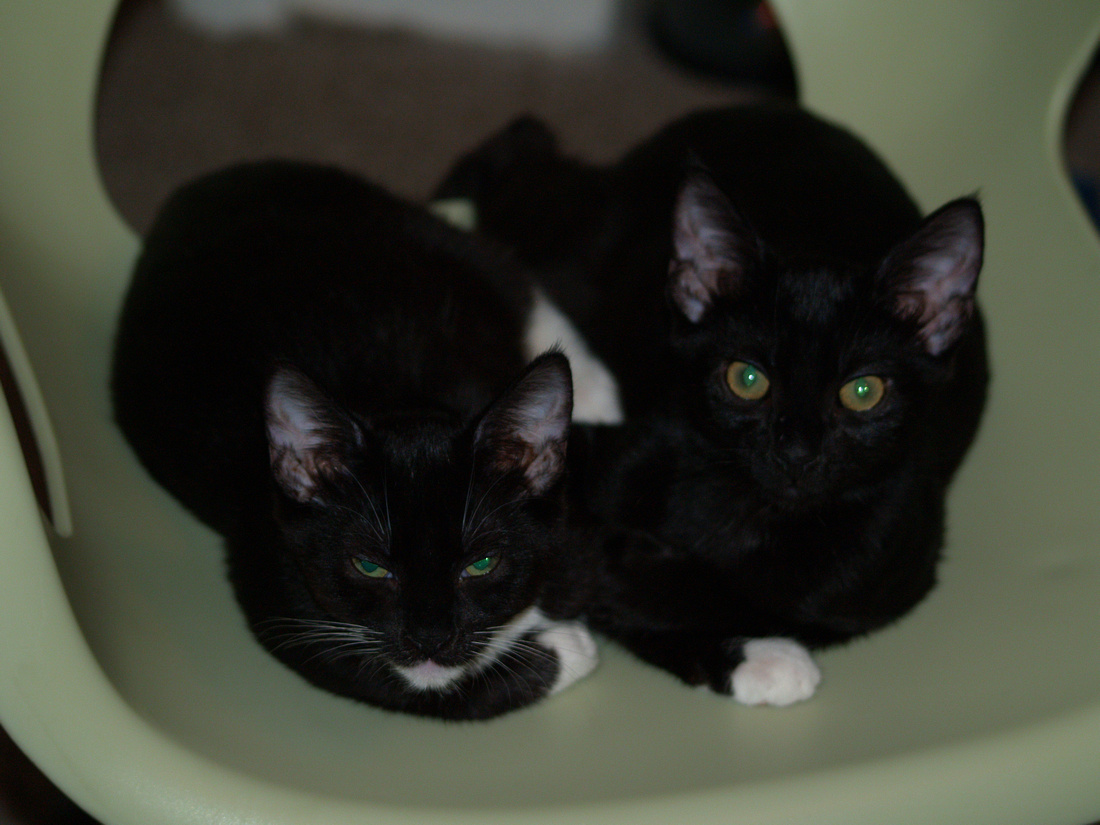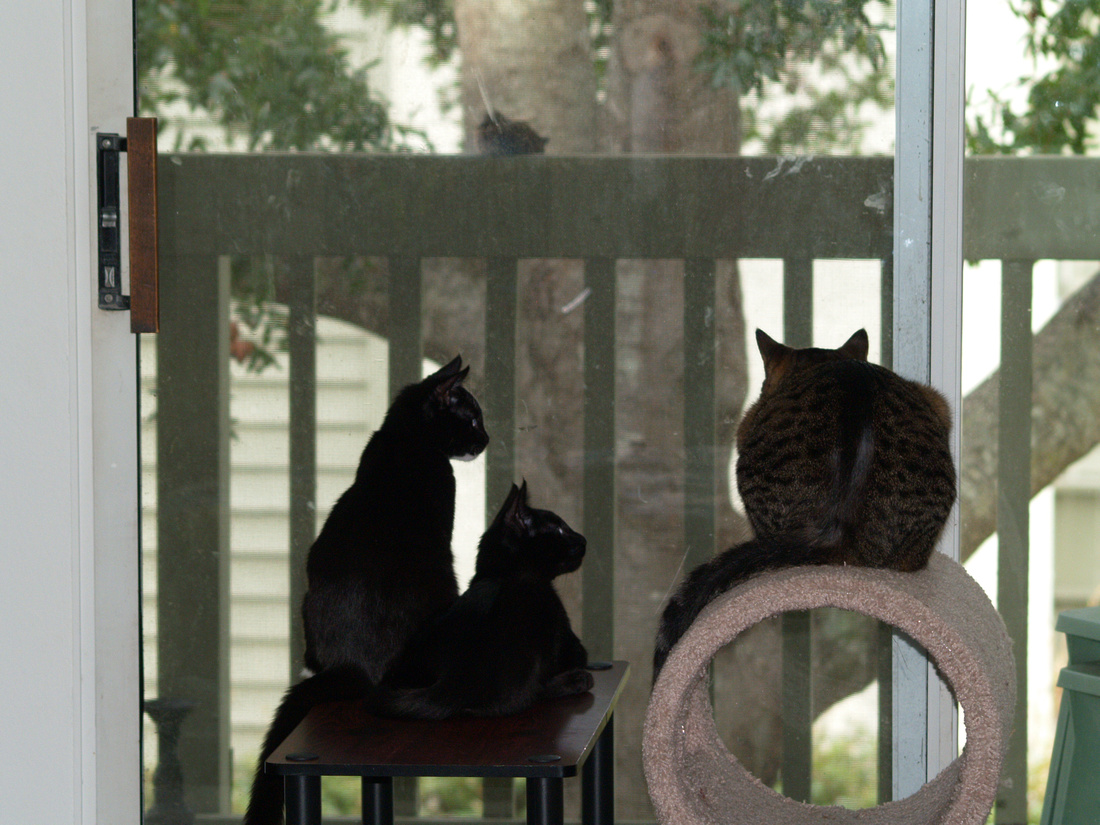 Just a few weeks ago right before the new kitty beds...
The day of the new beds...
Literally 30 minutes later...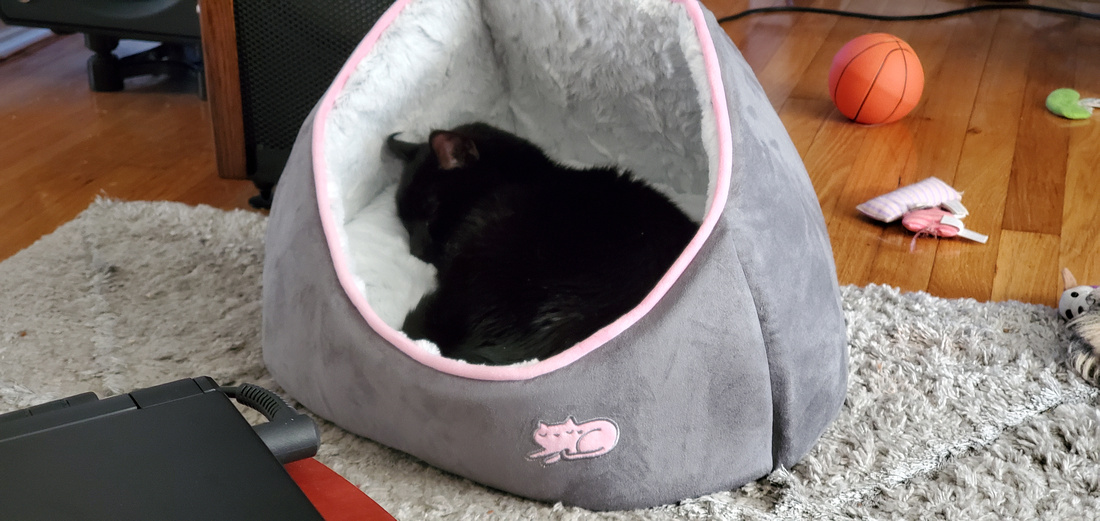 His little sister Charlie keeping an eye on him...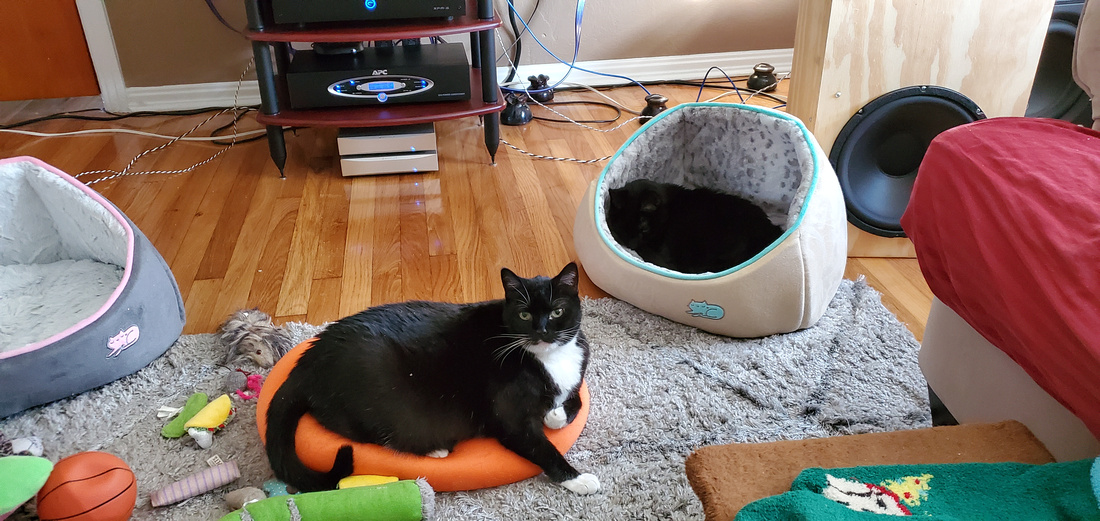 Just this past Friday morning before I headed in to work...